Engineers Without Borders at KTH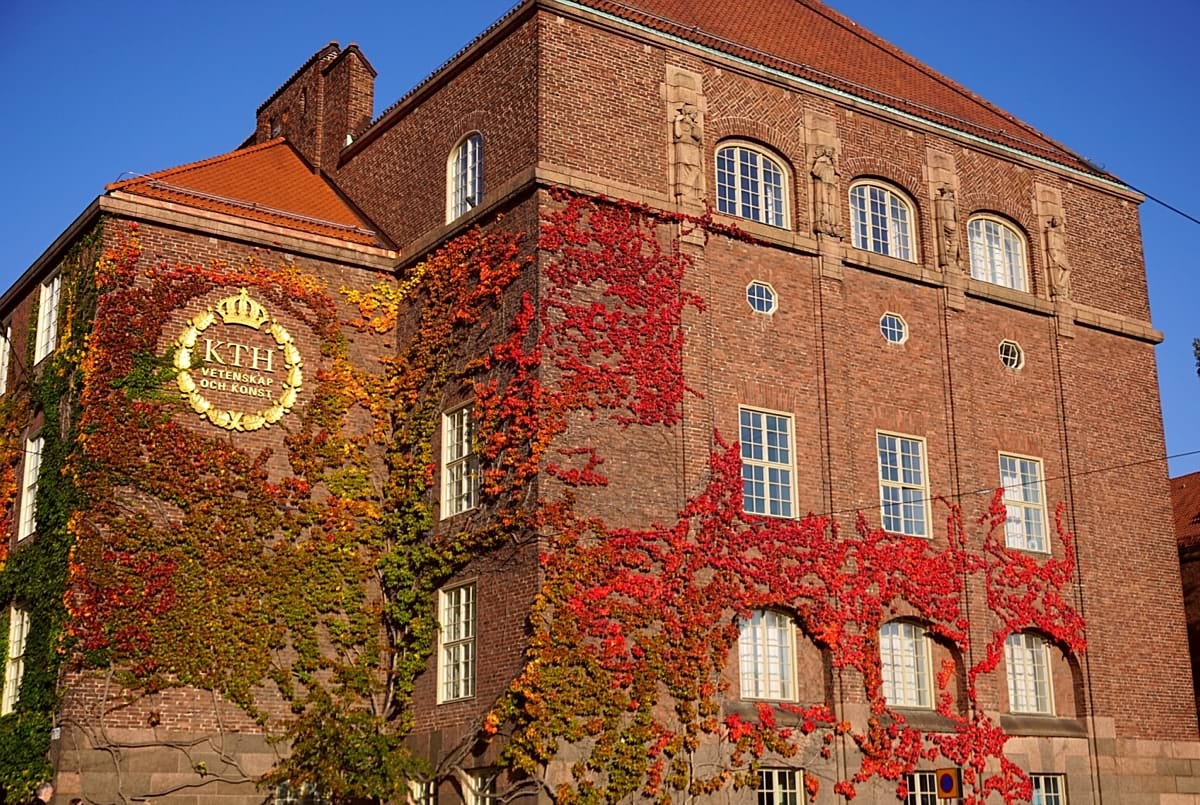 About the organization:
Engineers Without Borders Sweden works to address challenges linked to the Sustainable Development Goals, both in Sweden and around the globe. 
The local group at KTH is made up of around 50 active volunteers consisting of students, PhDs, and researchers. We work closely with the other 10 local groups around Sweden that make up the national organization. 
At KTH, our core work is the International Projects, but we organize monthly lunch lectures, workshops or case solving events, some of them focussing on The Reflective Engineer. We also run the  Inspire Youth Workshops, the aim of which is to inspire young minds to take up science and engineering fields.
Stay tuned and follow us on both Facebook and Instagram!
---
Do you want to get involved? GOOD NEWS! 
We have currently are looking for volunteers for the academic Year 2019/20! Check them out and do APPLY! We are looking forward to reading your application!

Available Positions:
Instead if you have an idea that you would like to implement and is in need of assistance, you can always contact our Head of Project Incubation.
---
Management Team 2019/20
The management team at KTH works together to maintain and develop the organization. The team currently consists of 10 volunteer positions, responsible for the different divisions within the organization. The management team is disbanded and reformed democratically once a year, where the active members gets to elect the new management team.
Muralidharan Rengarajan - Head of TRE
Hanna Eriksson - Head of TRE
---
Current International Projects

Solar energy for Gashora community center including Covaga innovation center and Irerero early childhood center.

Project location: Gashora sector, Eastern province of Rwanda

Project beneficiaries: Community of Gashora

Project Duration: ten months (November 2018 to August 2019)

The objective/goal of the project is the installation of solar panels to provide electricity to the community center, ensuring local community in Gashora sector at Covaga Innovation centers which continues to function as women corporative and also as an early child childhood center (Irerero). This enables them to continue to function even in dark hours. This solar power project to Gashora community provides basic electrical services such as lighting, electrical waterpump/filter and charging facilities will also be provided.
---
Inspire Projects

Programming Workshops:
After a successful trial run in May 2016, we now continue with our programming workshop for children ages 8-13, in Rinkeby.
The initiative is a collaboration between Vinnovera, Programmering utan Gränser and Engineers without Borders.

Children are taught basic programming to boost their interest in science, coding, math and technology. The goal is also to increase creativity, self-confidence and teamworking skills among the participating children.
In the long run we hope that more children will seek higher education, potentially as engineering students.
The programming workshops take place at Rinkeby library every 2 weeks.
For more information check out Programmering utan Gränser website!

---
Become a member:
Want to become a member of our organisation? 
Enjoy the latest volunteering opportunities, member events, and have access to our community for as little as 30kr/year! 
Your membership money helps us run our organization. Sign up  here !


If you have any questions about EWB at KTH, please do not hesitate to contact any of us!

---
Completed International Projects

Wind Power for Tanzania:
Together with the non-governmental organisation "I love Wind Power Tanzania", in 2016 a team of 15 volunteers worked for the first project implementation. In 2017-18 volunteers went to Tanzania to install our first 1 kW wind turbine and 2 x 260 W solar hybrid to a remote village without electricity. With the help of 3 experienced engineers and 8 volunteers from Tanzania, the project was implemented within 3 weeks. The turbine and the solar panels now power girls' and boys' school dormitories. 
Our main sponsors who supported us for our first turbine implementation are InfraLinx - specialist infrastructure development company, KTH Royal Institute of Technology and Proplate. 
Computers for Schools:

A project aiming to install a power efficient and easily accessible computer setup for schools, with the main objective of providing better education. Using a Raspberry Pi's based network system, where the Raspberry Pi itself serves as general purpose computer, the students will gain access to the internet and digital educational resources (offline) including basic software like encyclopaedia, word processing, translation, vocation specific software etc.
Water supply system in Uganda:

The purpose of this project was to support a health center that was in need of clean water. The health center is located in a village named Kulikulinga, which is located in Yumbe District, northwestern Uganda. Due to the high need for clean water, the health center had for a long time wanted a more sustainable water supply system. Therefore, we decided to solve the problem in the best way possible by mounting a rainwater-harvesting tank and installing an additional water purification system. We also educated teachers at different schools and the staff at the health center about how water can be purified by using solar energy and PET-bottles.