New project member to Inspire Youth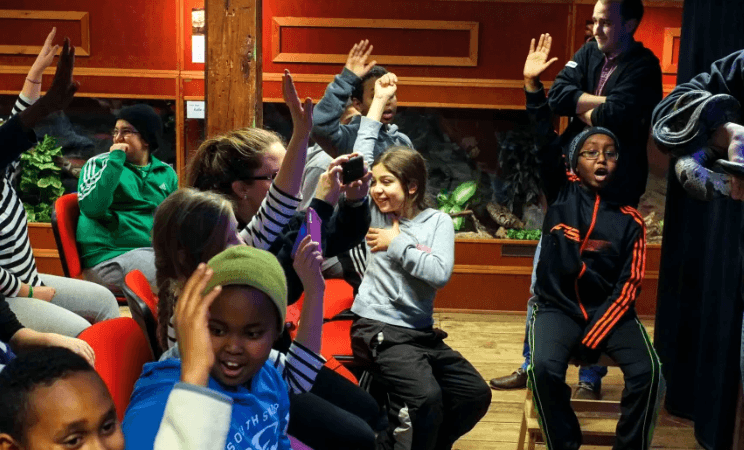 ----Note that this is a non-paid position.----
As of now, Engineers Without Boarders are on the lookout for new members to the Inspire Youth group. As a member of this group you will have the opportunity to plan and implement project at local schools, organise study visits and arrange workshops.
Why should YOU apply for the job as a member of the inspire group?

You get experience from project management and at the same time you get the opportunity to develop your future career as an engineer.
You will get invited to all member meetings and other fun, members only, social gatherings.
To work in a non-profit organisation, especially a well-known as ours, is a great and a very attractive experience to have on your resume.
New friends! Maybe the most important thing of them all. You will get to know new people from other institutions and industries, something that isn't just fun but could also be good for your future career.
About us Engineers Without Borders is a nonprofit, politically and religiously independent organisation that, through the use of engineering, science, entrepreneurship, project and cooperation strives to make the world better. Engineers Without Borders Sweden is part of the International Network Engineers Without Borders International. 
Qualifications We are looking for a driven person who likes to work with youths, who loves the engineering profession and who is comfortable working independently.
Application and Contact Does this sound like a challenge for you? Please send in your application now. Ongoing interviews will be held. For further questions, or if you want more information, don't hesitate to contact us at hr.chalmers@ewb-swe.org 
We're looking forward to your application.
Engineers Without Borders Sweden is promoting equality and inclusivity. We are strengthened by our differences. We encourage all qualified candidates to apply for the position, regardless of gender, age, ethnic background, religion, disability or sexual orientation.
----Note that this is a non-paid position.----
Join EWB-SWE
Volunteer

We have a passionate and experienced volunteer network of professionals and students who help make a difference and influence our work. Explore our volunteer opportunities and see how you can contribute with your range of skills, experience and knowledge directly into our activities. There is no requirement for an engineering degree, everyone is needed, and all are welcome.

Be part of inspiring children

Sweden currently has a shortage of engineers, a profession that historically has been a very homogenous group. Because of this, EWB-SWE inform and inspire children to seek an education in engineering or technology. This is accomplished by assisting students with their studies, acting as role-models, and showing a non-conventional perspective on science, technology and engineering.

Personal development

Develop your leadership and technology skills by participating in the seminars and activities we organize.

Be part of our network

By getting involved, you become part of an extensive network of talented people. We are not just engineers - everyone is needed, and everyone is welcome! We are located all over Sweden with our groups in 8 different cities.
EWB-SWE's network
We have a passionate and experienced volunteer network of professionals and students who help make a difference and influence our work. We are engineers, architects, scientists, educators, healthcare professionals, administrators and many others.
You can be active in projects, in the business or passive support. We collaborate with technical colleges and universities, with organizations and the business community.
About Engineers Without Borders Sweden
Engineers Without Borders Sweden works to address challenges linked to the Sustainable Development Goals, both in Sweden and around the globe. Through improvements in education, equality, energy poverty and access to water and sanitation we always strive to make a sustainable and long-term impact with our work, for local communities and the Earth as a whole.
New project member to Inspire Youth
Loading application form
Already working at Engineers Without Borders Sweden?
Let's recruit together and find your next colleague.