Internal Organization
·
Stockholm
Head of PR Team - EWB KTH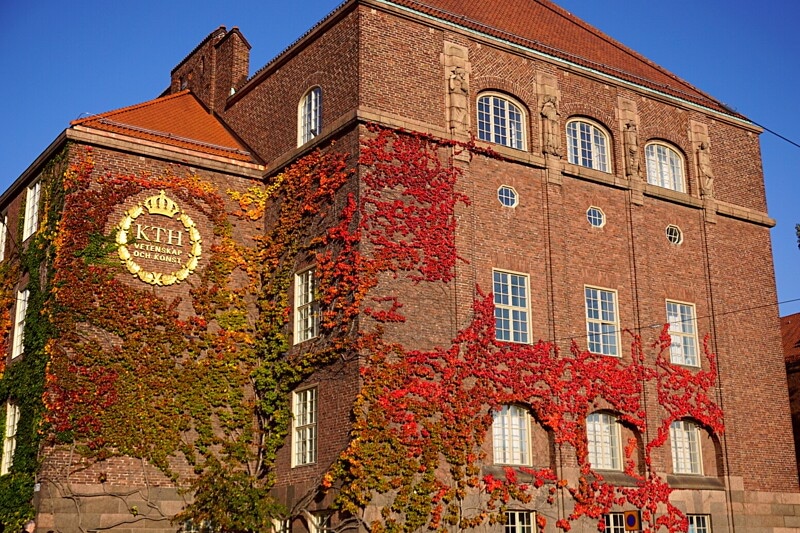 Are you interested in Engineers Without Borders and want to engage in marketing and promoting the organisation? Then you should apply for the position of Head of PR Team for Engineers Without Borders in KTH. 
As Head of PR Team, you would be in charge of handling how Engineers Without Borders KTH appears to the outside world. You will work strategically with marketing and promoting  the organisation. Your responsibilities in this role will include:

Coordinating the PR Team composed by graphic designers and a social media responsible;
Being the PR link between the KTH group and EWB Sweden;
Planning and coordinating activities on social media (Facebook and Instagram);
Writing newsletters summarising the group's activities;
Producing graphic material such as leaflets and posters to market the organisation and its events together with graphic designers in your team. 
What will you get from the position?

Experience of working in a dynamic and international environment;
A creative environment and freedom to innovate;
Develop your communication skills;
Improve your ability to work in teams.
The position does not require any prior knowledge, but it would be beneficial if you have:

Previous PR experience in an organisation;
Passion for areas that Engineers Without Borders engages with;
Good people skills and ability to work closely with others.
The Head of PR should be able to give up to 10 hours per week (flexible and dynamic working hours).
You are expected to be comitted to your role until June 2023.
As with all volunteer positions within Engineers Without Borders KTH, this position is unpaid.

Apply by October 15, 23:59, we are looking forward to your application!
Want to discover the other positions available in the Management Team? Go back to our Webpage! More questions? Contact hr.kth@ewb-swe.org. 

Stay tuned  following us on Facebook and Instagram! 
-----

The information collected when applying to this add will only be stored for the purposes of recruitment, accordingly to our personal data policy. To take part of our personal data policy, please visit our website https://www.ewb-swe.org/person.
Join EWB-SWE
Volunteer

We have a passionate and experienced volunteer network of professionals and students who help make a difference and influence our work. Explore our volunteer opportunities and see how you can contribute with your range of skills, experience and knowledge directly into our activities. There is no requirement for an engineering degree, everyone is needed, and all are welcome.

Be part of inspiring children

Sweden currently has a shortage of engineers, a profession that historically has been a very homogenous group. Because of this, EWB-SWE inform and inspire children to seek an education in engineering or technology. This is accomplished by assisting students with their studies, acting as role-models, and showing a non-conventional perspective on science, technology and engineering.

Personal development

Develop your leadership and technology skills by participating in the seminars and activities we organize.

Be part of our network

By getting involved, you become part of an extensive network of talented people. We are not just engineers - everyone is needed, and everyone is welcome! We are located all over Sweden with our groups in 8 different cities.
EWB-SWE's network
We have a passionate and experienced volunteer network of professionals and students who help make a difference and influence our work. We are engineers, architects, scientists, educators, healthcare professionals, administrators and many others.
You can be active in projects, in the business or passive support. We collaborate with technical colleges and universities, with organizations and the business community.
About Engineers Without Borders Sweden
Engineers Without Borders Sweden works to address challenges linked to the Sustainable Development Goals, both in Sweden and around the globe. Through improvements in education, equality, energy poverty and access to water and sanitation we always strive to make a sustainable and long-term impact with our work, for local communities and the Earth as a whole.
Internal Organization
·
Stockholm
Head of PR Team - EWB KTH
Loading application form
Already working at Engineers Without Borders Sweden?
Let's recruit together and find your next colleague.